Where is Costa Rica?

Costa Rica is a country in Central America bordered by Nicaragua to the north and Panama to the south/southeast, the Pacific Ocean to the west and south and the Caribbean Sea to the east. Costa Rica is 10 degrees north of the equator.
What makes Costa Rica a unique destination?
Costa Rica has only 0.1% of the worlds land mass but it contains 5% of the world's biodiversity which makes Costa Rica the country with the greatest density of species in the world. Over 25% of Costa Rica has been set aside in National Parks and reserves. There are more than 500,000 species of animals and over 800 bird species.
Thrill seekers can fly through forests on zip lines, peer into boiling volcanoes, surf oversized waves and dive with dolphins and whales – all in the course of a normal day.
Then again, if you have some serious chilling to do, you can always lounge in a hammock and enjoy the pure life or PURA VIDA.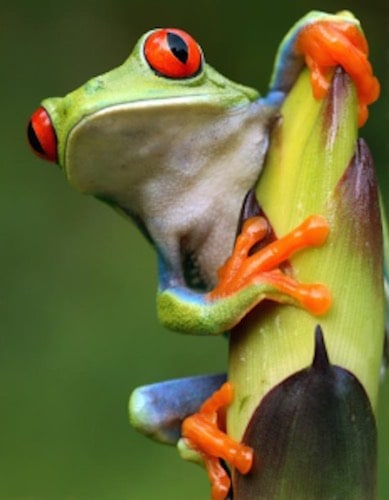 What is the weather like in Costa Rica?
CR is tropical and has 2 well defined seasons. Dry season: or summer normally called Verano, It goes from December through May. Temperatures are from 60 F to 95 F depending on the area. There is not much rainfall, except in the highlands & the Caribbean area. In the Pacific lowlands it rarely rains.
Rainy season: Normally called Invierno, It goes from May through November. Humidity is very high. Temperatures drop a little bit. Rainfalls increase significantly. The Pacific side is usually dry & sunny in early mornings with good probabilities of rain in the afternoon. In the Caribbean area rainfalls are expected.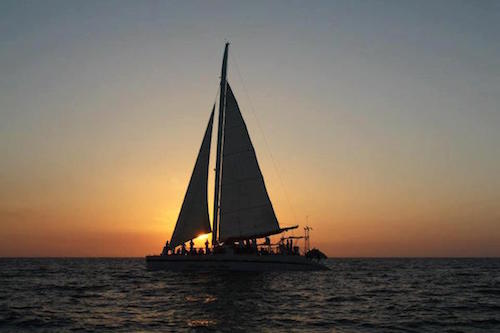 What is the time zone?
CR is on Central Standard Time (-6GMT) and does not observe Daylight Savings.
Do you need a passport to go to Costa Rica?
A valid passport with at least six months remaining before the passport expires is mandatory to enter Costa Rica.
What are some of the more interesting facts of Costa Rica?

Costa Rica has an estimated population of over 4 million people with 2/3rd of this population living in the Central Valley. The majority are descended from Spanish settlers. Significant numbers of Costa Ricans are also descents of Italians, Germans, Jewish and Polish descent.
Today the indigenous population numbers around 1.7%. Christianity is a major religion in Costa Rica with 3 out of 4 still adhering to Catholicism. There is freedom of worship; however most of the population practices the Catholic.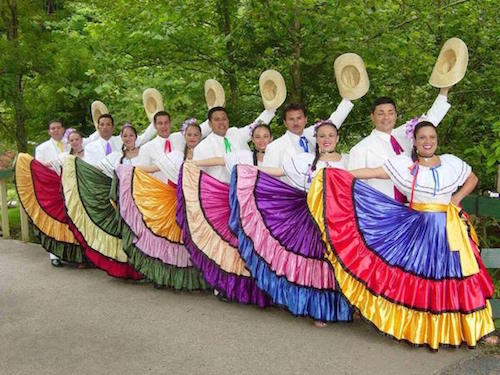 What I need to know about Guanacaste?
Guanacaste is the northwest part of Costa Rica. It's one of Costa Rica's seven provinces and the largest with 6,300 square miles, but also the least populated. In contrast, Liberia, the province's capital, has 47,000 inhabitants. Located 175 miles north of the country's capital of San Jose, This province is known as the Dry Forest, with seemingly expansive plains ideal for cattle ranching and tree farms. Officially designated by the government for tourism development, Liberia Airport became the country's second International airport in December 2002. Since the last decade Guanacaste has become the most popular destination in Costa Rica because of its naturals wonders, climate and tourist facilities. Costa Rica's North Pacific is also well known for its folklore, music, color and traditional food.
What are the temperatures in Guanacaste?
During the winter the daytime temperatures stay between 72 to 85 degrees cooling to the low 70's in the evening. Summer brings higher daytime temps up into the 90's but with the steady breeze it will always cool down to the mid to high 70's in the evenings. Guanacaste is known as the dry forest with low humidity. Temperatures cool as you go up in elevation and winter lasts longer.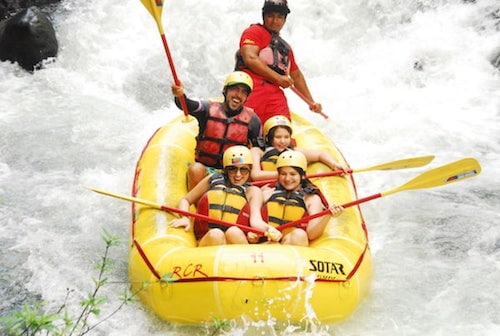 What's the meaning of Tico/ Tica and Pura Vida?
Locals refer to themselves as Ticos (male) and Ticas (female). The Tico ideal is that of a very friendly, helpful, laid back, unhurried, educated and environmentally aware people. The phrase Pura Vida is the Costa Rican motto. The phrase means pure life and it encapsulates the ideology of living in peace in a calm manner, appreciating life, family and friends.
Is it necessary to be fluent in Spanish?
No. English is widely spoken and taught in schools as a second language. Spanish is the official language but you will be surprised at how many people even in small villages speak English.
Is the water safe to drink?
Yes, the water IS safe to drink unlike other Latin countries. Costa Rica has similar standards found in the U.S. for ensuring clean potable water is available to its citizens. Remote areas may be an exception.
What's the dollar cash exchange rate?
There is no need to do a cash exchange for the local currency; the Colon. US Dollars are accepted everywhere as are most credit cards. The easiest way to end up with local currency is to make a purchase with large bills at a local grocery store and your change will be that in local currency. Bring small bills too.